Ovarian Cancer Research Program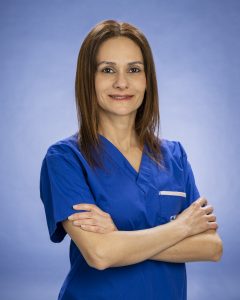 Ovarian cancer research plays a critical role in advancing our knowledge and combating this complex disease.
As international leaders in the field of ovarian cancer research, we have established a strong research platform within our institution. Under the leadership of Dr. Marcus Bernardini as head of department, and Dr. Liat Hogen as the comprehensive ovarian cancer program research director, and through our collaborative efforts, we aim to unravel the intricacies of ovarian cancer and pave the way for innovative discoveries.
Clinical research serves as a cornerstone in our pursuit of improved treatments. By conducting rigorous clinical trials, we can assess the efficacy and safety of various therapies, tailoring treatments to specific subtypes of ovarian cancer. Patient participation in these trials is invaluable, as it enables us to develop novel therapeutic approaches that can have a profound impact on patient outcomes.
Our steadfast commitment to surgical research involves pushing the envelope and embracing novel surgical techniques to enhance precision and optimize patient recovery. As skilled surgeons and dedicated researchers, we strive to advance surgical techniques and procedures. Through innovation and continuous refinement, we aim to enhance surgical precision, exploring and implementing cutting-edge approaches and optimize patient recovery. These advancements are only made possible through our robust research platform, international collaboration and the unwavering support of our patients and partners.
Moreover, our institution's dedication to basic science research provides a solid foundation for breakthroughs in ovarian cancer. By delving into the fundamental biology of the disease, we gain insights into its underlying mechanisms, identify potential biomarkers, and uncover new therapeutic targets. This knowledge serves as a catalyst for the development of personalized treatments, revolutionizing how we approach ovarian cancer.
Our collective efforts, spanning clinical, surgical, and basic science research, has made a significant international impact through numerous publications, presentations at prestigious conferences, active participation in guideline development, and invitations to share our expertise as distinguished speakers. These accomplishments reflect our dedication to advancing knowledge and driving progress in the field of ovarian cancer research, ultimately improving outcomes and offering hope to patients worldwide.