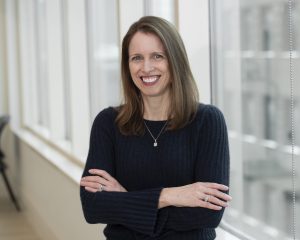 Research at UHN
As the largest Gynecologic Oncology centre in Canada, our goal is to lead the nation to improve outcomes for women with gynecologic cancer through excellence in patient care, research and education. Our Surgeon-Scientists are leaders in their field whose research has been recognized locally, nationally and internationally and our research has been selected for funding from esteemed agencies like the Canadian Institutes of Health Research, Canadian Cancer Society and the US Department of Defense. We also receive funds through generous donations to the Princess Margaret Cancer Foundation. This has made it possible to bring large, international trials in Gynecologic Oncology to Princess Margaret and to lead numerous impactful national and local studies.
Under the leadership of the Division Head, Dr. Bernardini and the Director of Research, Dr. Sarah Ferguson, the Gynecology Oncology Research Program was formally established in 2012. The program's vision is to expand and promote clinical, translational and educational research by thoroughly integrating research activities in the clinical care setting. A full-time team of research coordinators work directly with Gynecologic Oncology patients at Princess Margaret. From their very first visit, we ensure each patient is individually assessed and connected with a diverse array of research participation opportunities. Our research team collaborates with a talented network of physicians and scientists at Princess Margaret and other regional cancer centres, hospitals and research institutes to maximize impact and promote important research in surgical techniques, disease etiology, hereditary factors, patient quality of life and survivorship in gynecologic cancer.
The UHN GYN Blood Biobank:
The GYN Blood Biobank is an investigator-initiated program in the Division of Gynecologic Oncology at The Princess Margaret Cancer Centre. All newly diagnosed patients are approached to participate in research initiatives, including blood banking. The UHN GYN Blood Biobank was initiated in 2011 in the Division of Gynecologic Oncology. The goal of this blood bank is to establish a repository of high-quality blood samples and clinical data for ovarian cancer researchers.
            To date, >35 000 samples have been collected from >1,000 women with or at risk for ovarian cancer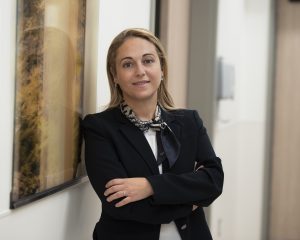 All eligible patients attending the Gynecologic Oncology Clinics at the Princess Margaret Cancer Centre or the Familial Ovarian Cancer Clinic (FOCC) at Women's College Hospital are approached at their initial appointment and offered the opportunity to participate. Upon consent, additional blood samples are collected for the purpose of future research at the same time as clinical bloodwork.
Patient cohorts include:
ovarian cancer patients treated with primary surgery or neoadjuvant chemotherapy
women presenting with a suspicious pelvic mass without a cancer diagnosed after surgery
women with a confirmed germline mutation in the BRCA1 or BRCA2 genes
women with a strong family history for ovarian/breast cancer planning surgery
Collections occur throughout the patients' clinical course. Different sample types are collected (e.g. buffy coat, plasma and serum) dependent on time point. All samples are linked to high-quality de-identified clinical data available to researchers, including pathology information (stage, grade, histology), CA125 data, surgical and systemic treatment information and outcome data (progression-free and overall survivals).